Divine Integration Retreat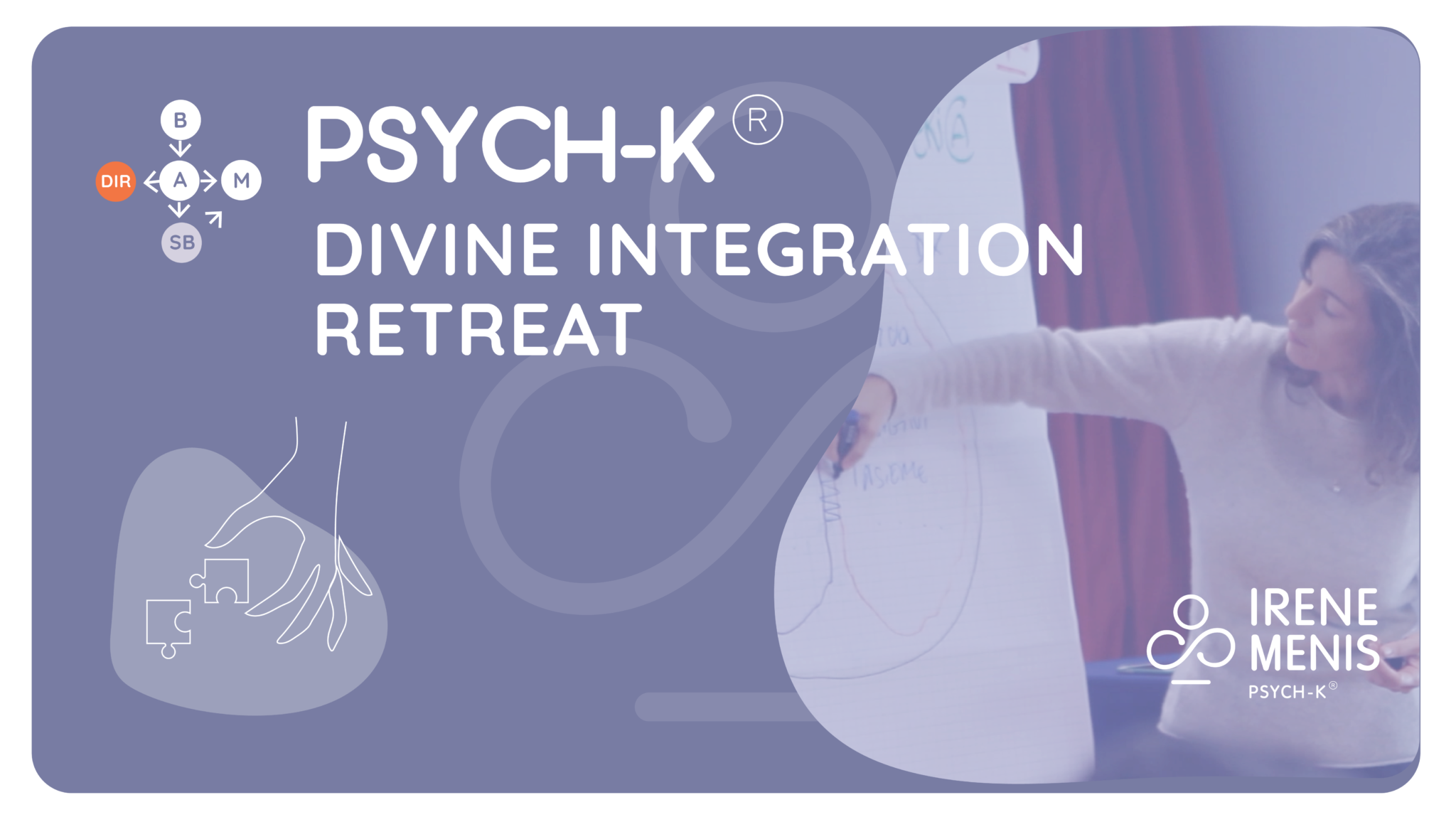 The purpose of the Divine Integration Retreat is to allow each participant to recognize and experience their own divine essence and the divine essence of each manifestation.
It is an experience open to all religions and spiritual orientations, and it represents a great opportunity to transform limiting beliefs about one's natural divinity.
In the view that "the whole is greater than the sum of the parts", this retreat exploits the field effect of a coherent and focused group to create an energy environment suitable for experiencing the One.
The more people recognize their nature as spiritual beings, the more the Source of all that is can be clearly manifested in the world.
The Divine Integration Retreat is PSYCH-K®'s contribution to our collective evolution.
In this three-day experience, the balances of the Advanced PSYCH-K® Workshop and other specific processes are used to make direct and open experience of one's inner divinity.
This includes transforming limiting beliefs about one's spiritual nature, entering into a direct relationship with the Higher Self, experiencing Divine Consciousness through the synergy of the group, learning to recognize Divinity in oneself and in others, aligning one's energy field with our divine nature.
As closure of the retreat, the group will open and take advantage of a portal of connection with the Divine.
The program of this retreat is very soft compared to previous courses and includes a lot of free space for relaxation and sharing.
We will be using both the balances of the Advanced Integration Workshop and new ones to experience vividly our divine essence.
The retreat ends with a ritual in a circle that allows everyone to receive the fundamental information from their Higher Self to continue with their evolution in this phase.
The Divine Integration Retreat is a gift that Rob, PSYCH-K® and the instructors do with joy to those who feel that the time has come to fully recognize our divine essence.
If you want you can leave a free and anonymous offer at the end
of the experience.
FIRST AND SECOND DAYS
9:00-18:00
THIRD DAY
The activities of the retreat cease (end) at the end of the morning.
Each participant is invited to stop for lunch to conclude in the banquet this experience of deep sharing.

CHOOSE A DATE IN THE CALENDAR
If you wish to receive information about next events, or if you are willing to sponsor a PSYCH-K® Workshop write to me.